---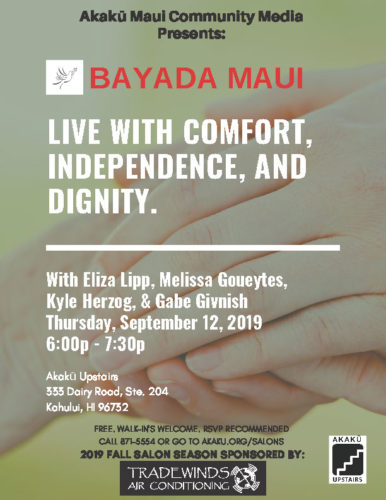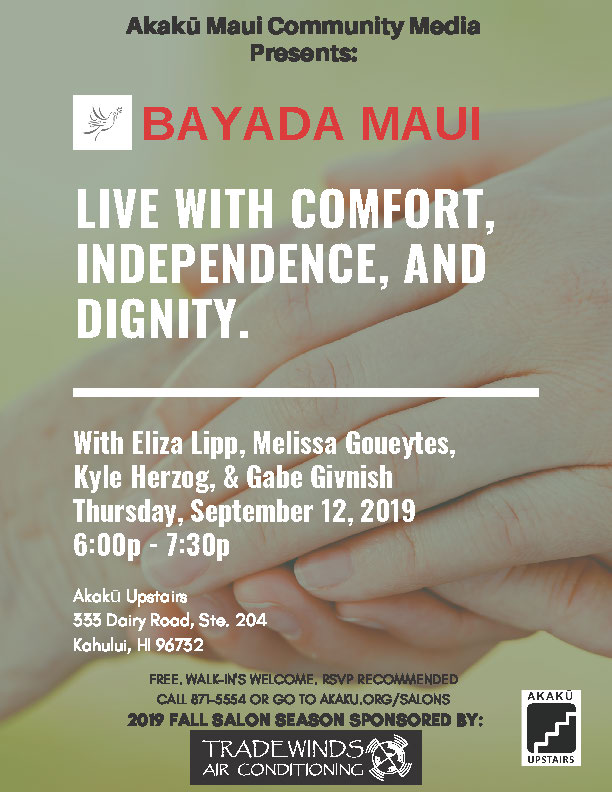 Living with comfort, independence and dignity will be the topic of discussion on Thursday, Sept. 12th at 6:00 pm – 7:30 pm.
The presentation will be given by staff members of Bayada Home Health Care; Eliza Lipp, Melissa Goueytes, Kyle Herzog, and Gabe Givnish.
Whether we are dealing with our elders facing the challenges of aging, family members recovering from injury, or children with special needs, providing comfort and care in the home can present us with a variety of challenges, both practical and emotional.
Bayada Home Health Care provides support for individuals and families who need assistance to continue having a quality of life. Admission is free, walk-ins are welcome, RSVP's are recommended.