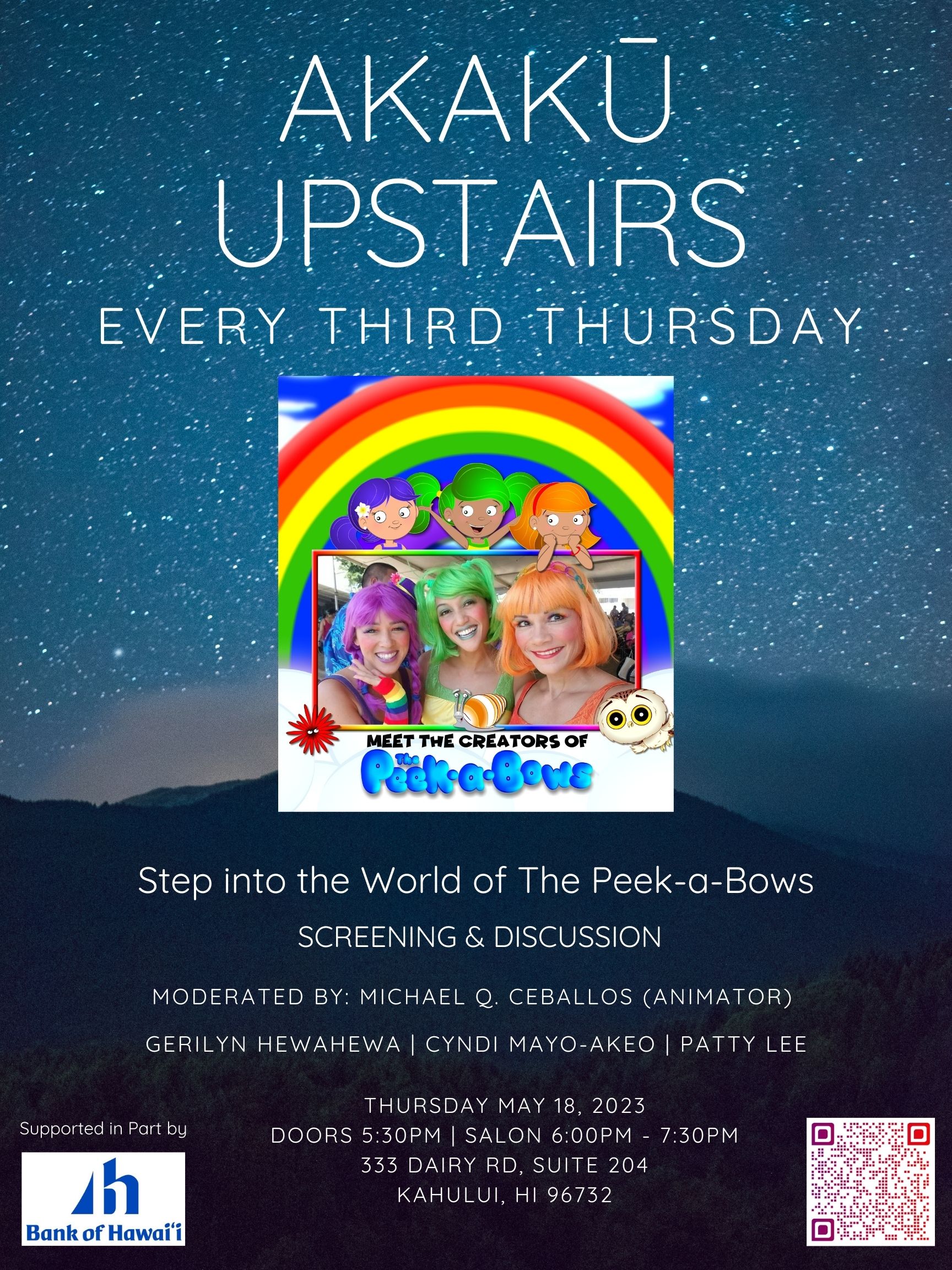 April 26, 2023-
Our May 18, 2023 event welcomes the local creators of the animated keiki series, The Peek-a-Bows! Join us for an inspiring screening and discussion with the writers, characters and voices; Gerilyn Hewahewa, Cyndi Mayo-Akeo and Patty Lee! Meet their animator, Michael Q. Ceballos of Twiddle Productions Inc. based on Oahu! Discover how these local Maui women came to collaborate and create their place-based program and team up with Michael. Learn about their production process AND whatʻs happening in the animation space in Hawaii too!
Akakū Upstairs is a public engagement event to "Elevate Community & Conversation", we hope youʻll join in!
Thursday, May 18, 2023. Doors open at 5:30, event is 6pm-7:30pm.
Akakū Upstairs admission is free. Limited seating.