Akakū hosts three 10-week Salon Seasons in Spring, Summer, and Fall during which speakers are scheduled every Thursday evening from 6:00 pm-7:30 pm. Many of the Salons include film segments or slide presentations that are recorded for broadcast later to air on Akakū TV's Channel 55, Sunday at 8:00 pm.
Admission is free, however, we have limited seating so if you would like to reserve a seat, please RSVP with the links below or call 808-871-5554.
If you have an idea for a Salon topic or wish to suggest a public speaker whom you think would be a good presenter, feel free to contact Jena Miller at 808-871-5554 ext. 232.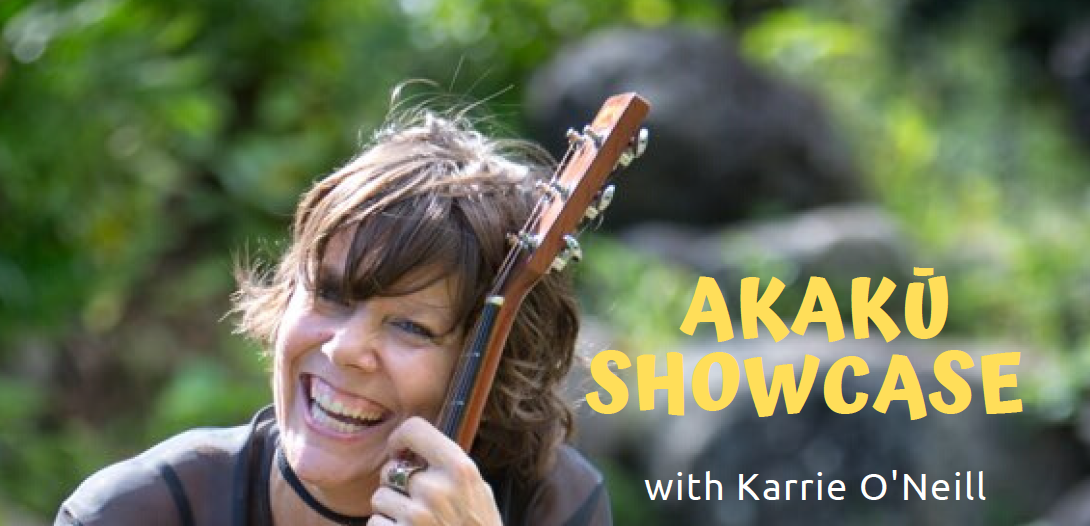 Watch Here...
March 12, 2020
Karrie O'Neill presents an Akakū Showcase of storytelling, songwriting, and musical performance