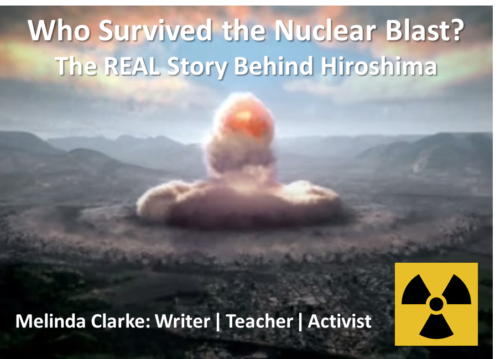 Melinda Clarke is an accidental activist who began marching to her own tune after the Three Mile Island incident in 1979. Having lived in Japan in 1964, she had a calling to move back. Not long after she arrived, Clarke took on a prophecy-fulfilling side project: She started interviewing survivors of the atomic blast in Hiroshima.
As she recorded the survivors' stories, Clarke says her worldview shifted and it wasn't long before she became a passionate advocate for peace. Melinda Clarke inspires others to live a life of peace and purpose. She has walked the Shikoku Pilgrimage route three times since 2014 — and she's not ruling out more pilgrimages in the years to come.

Last spring, Clarke, along with contestants from around the world, submitted an 800-word essay that answered the question: "How can we obey the law against war?" Her essay won first place. After reading Clarke's essay, Maui County Mayor, Alan Arakawa, issued a proclamation declaring Aug. 27, 2017, "Kellogg-Briand Pact Day" to encourage "a peaceful resolution to conflicts" in the "sincere hope that nations will abide by the Law of Aloha."
Hawaii Gov. David Ige also read Clarke's essay and presented a proclamation to the Nisei Veterans Memorial Center declaring Sept. 21, 2017, as "International Day of Peace in Hawaii."

Presentation:
Melinda will be sharing:
● Her quest leading to interviewing A-Bomb Survivors
● She'll share confiscated video documenting the devastation on Hiroshima and
● Her essay and express her hope that the next generation that can end war by adhering to the Kellogg-Briand Pact.
What: Akakū Upstairs Presents: Who Survived the Nuclear Bomb? …The REAL story behind Hiroshima
Melinda Clarke, Writer, Teacher and Peace Activist
Where:
333 Dairy Rd. Ste. 204 Kahului, HI 96732
When:
Thursday, March 1, 2018 from 6pm – 8pm
Watch Here: