Rent Facilities
Akakū's solar powered, main media access facilities are located at Akakū Center, 333 Dairy Road, Suite 104, in Kahului.
They include administrative offices; a TV and radio studio and an audio recording booth with a master control playback system. We have several portable studio units; field camera packages; mobile video kits; Live U cellular bonding broadcast systems available to broadcast from any outside location.
We serve the community with post-production services; and professional video production services for individuals, organizations, and businesses.
We have facilities for rent which include a Mac-based media and screening room plus a conference room with wi-fi that can accommodate up to twenty people.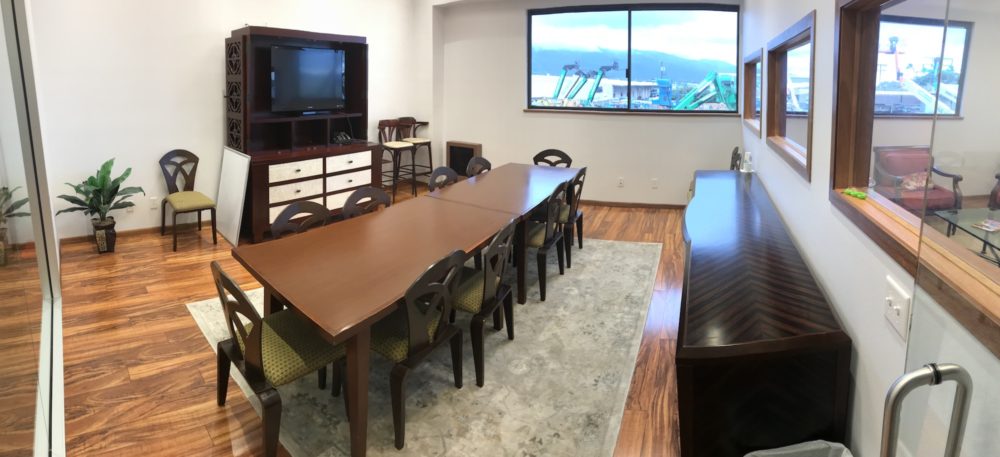 Conference Room $35 per hour
• 255 Sq.Ft./Air Cond.
• 12ʻ Table with 20 Chair Capacity
• Monitor Size: 42" 1080 Monitor
• Wi-Fi
• Whiteboard
• Conference Calling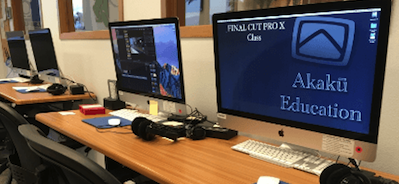 Media Lab - $75 per hour
• 522 Sq. Ft./Air Cond.
• Seats up to 50 People
• 8 Tables
• Monitor Size: 70"
• Wi-Fi
• 6 Computers (Special Rates Applies/Inquire)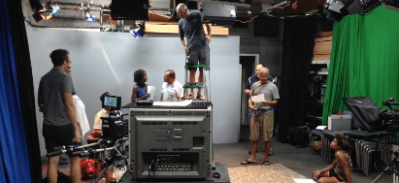 Studio A  $75 per hour or $1500 per day fully equipped 
To reserve a space for an event please click the link below:
• 551 Sq. Ft./Air Cond.
• Seats up to 50 People
• Tables Available
• Monitor Available
• Conference Calling
• Wifi
• Whiteboard