Spectrum, is the sole cable television provider for Maui County. Akakū Maui Community Media is currently carried on Channels 53, 54 and 55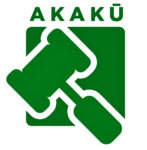 CHANNEL 53 - AKAKŪ GREEN / GOVERNMENT & PUBLIC AFFAIRS
Akakū Green is the channel dedicated to Government and Public Affairs. We provide "live" gavel to gavel coverage of County Council meetings and replay them multiple times. We cover all Planning Commission meetings, select Boards and Commissions meetings, the Mayor's Annual State of the County address and Public Affairs programs. Every meeting is made available online to view on demand.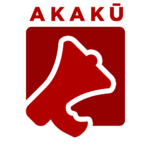 CHANNEL 54 - AKAKŪ RED / ALL ACCESS ALL THE TIME
Akakū Red is the channel dedicated to Community submitted videos. Almost everything submitted by the residents of Maui County, regardless of program length or subject matter, will be played on this channel. Occasionally we will transmit programs originating from Oahu, the state capitol, neighbor islands or from other jurisdictions if they are of interest to Maui residents. Most Saturdays from noon to midnight are dedicated exclusively to programming produced on Molokai.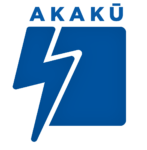 CHANNEL 55 – AKAKŪ BLUE / LIVE & LOCAL
Akakū Blue is the Live and Local Channel. This is our curated Maui Nui Showcase Channel. "Live" community events, most series programs of traditional broadcast length, "live" and pre-recorded topical programs, talk shows, sporting events, special programs, "Democracy Now", breaking news, and the Best of Akakū are usually broadcast on this channel.
Akakū Maui Community Media
 provides video on demand through the internet. All of the programs have been submitted to Akakū by Maui County residents or Community Producers.
Molokai Videos - Molokai is a unique island within Maui County, and our office on Molokai has created a very local subset of videos extremely relevant to the residents of Molokai. Even if you are not from Molokai, you will enjoy watching some of the programming here.
Maui Youth Now, our premiere weekly youth program, produced by 11 to 17 year olds, about youth issues and interests.
Maui Tube - This is our education and training website for Youth. This site is in development and is currently utilizing the vericorder platform for shooting, editing and uploading on mobile devices.
YBEAM, Youth Broadband Education and Mentoring - This is where students learn to produce, shoot, edit and upload from a mobile device, compelling short stories about community members and events.