Sponsorship / Underwriting
PROMOTE YOUR BUSINESS OR ORGANIZATION WITH AKAKŪʻS "TRIPLE THREAT" ADVANTAGE
Underwriting offers cost-effective methods to get your name, logo and custom message in front of more than 132,000 potential cable viewers and 40,000 radio listeners daily across three media platforms, TV, Radio and Website.
WHAT IS THE AKAKŪ TRIPLE THREAT ADVANTAGE?
Akakū has 3 platforms: Channels: 53, 54 and 55, KAKU 88.5 FM and www.Akaku.org. Each platform supports local programs that are designed to serve Maui Nui.
Research shows that supporting community TV and radio enhances a positive awareness of your business or organization.
It has a major influence on people who will now associate you with the public good.
It puts you in an environment free of commercial clutter increasing the power of your own marketing and advertising initiatives.
100% tax deductible for all underwriting
Everyone knows that good things happen to people who support good causes and what cause could be better than supporting the free speech community-supported media outlets of Akakū.
Gain great exposure by helping your community get media training, talk story on TV and connect to our island roots with the best listener-supported Radio station and Internet opportunities on Maui. (Insert Rate Card for Underwriting)
AKAKŪ TV
Akakū is TV has three channels: 53, 54 and 55 with programs submitted by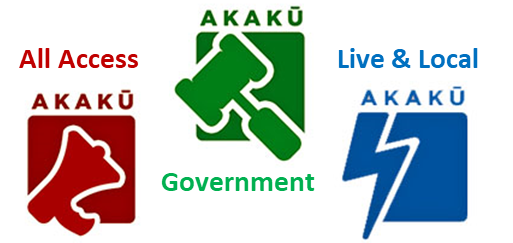 you and for you. Available 24/7 to over 53,000 Spectrum Cable subscribers countywide. Akakū is Maui's only fully local, non-commercial TV station whose mission is to "Empower the Community's Voice through Access to Media".
Akakū is a beacon of free-speech on the best islands in the world where anyone can come and talk story. Akakū Maui Community Media is the place people turn to learn how to produce and submit a video on just about anything. Most of the content is local, all of it non-discriminatory, non-commercial, uncensored, and unfiltered.
KAKU 88.5FM RADIO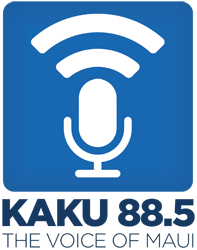 Akakū is also the parent of low power, listener-supported, non-commercial, talk radio station, KAKU 88.5 FM, "The Voice of Maui". It broadcasts an eclectic blend of over-the-air, national and local community fare to central Maui and across the world on its web companion, www.KAKUfm.org. The station is entirely listener supported with funding raised from the Maui Nui community.
KAKU provides vital community service programming. KAKU is operated on a volunteer basis and is your only source for a unique blend of 12 local shows (Health, Entertainment, Politics & Causes, Latin Culture, Comedy and more.) It has Variety/Music shows and 41 Nationally syndicated shows from our affiliation with Pacifica Radio Network.
AKAKŪ INTERNET
Akakū's constantly evolving interactive internet website streams our channels and radio all over the world. It has social networking and video-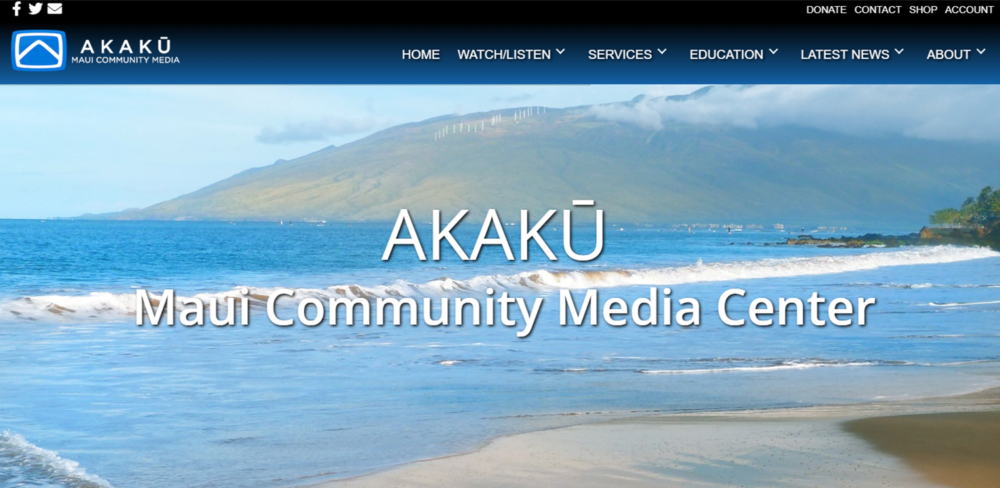 on-demand features that provides the viewers with live scenes of our island people, places and events. It can deliver audiences directly to you and your business and is Maui's best source for fully local online communication and innovation. View Live, Listen Live.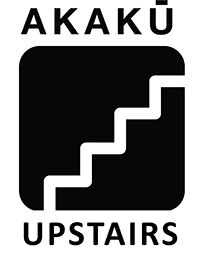 SPONSOR OUR 10-WEEK SALON SERIES
Thank you for your interest in becoming a Sponsor for the 10-week Akakū Upstairs Salon Series. Research shows that supporting community TV and radio enhances positive awareness of your business or organization through the concept of "top of the mind" marketing.  It has a major influence on people who will now associate you with a public good. What this means is that supporting Akakū puts you in a unique environment free of commercial clutter. This greatly increases the power of your message and provides great exposure for you and your business while helping your community.
If you want to get the word out, our three TV channels reach more than 53,000 homes on Maui, Molokai, and Lanai. Our radio station, KAKU 88.5 FM, has more than 25,000 devoted listeners in central Maui, thousands more listening on the web at Akakū.org and thousands more on our social media streams.
Sponsoring the Akakū Upstairs Salon Series comes with these benefits:
Akakū Upstairs PROMOTIONAL COPY: For use on TV, Radio, online postings, marketing materials, social media, constant contact mailings, press releases, flyers, and event signage.
LOGO PLACEMENT IN VENUE AND IN HANDOUTS AS FOLLOWS: "THE AKAKŪ UPSTAIRS SUMMER, 2019 SALON SERIES is brought to you by YOUR BUSINESS HERE"
TELEVISION CABLECAST: Sponsor is mentioned with logo and audio at the top and bottom of the hour every time each Akakū Upstairs Salon Series episode airs. It is replayed on TV during the week in which episode premieres with repeated airings in our run of schedule for two years. It's also available on Video on Demand (VOD) through Akakū.org.
30 SECOND PROMOTIONAL SPOTS: These spots are created every week for 10 weeks to air on TV Channels 53, 54 and 55. This includes radio mentions during drive time.
WEBSITE: Sponsor logo on Akaku Upstairs Salon Pages with click-through links to sponsor website and on our Supporter's Page on www.akaku.org
ONLINE POSTING: Weekly blog posting to Mauitime, Maui Watch, Maui Magazine, Maui News, Maui Now, Calendar Maui and various group posting throughout the week.
ADVERTISING: 2 Maui News banner or 3 x 5 block ads per season in the Maui News
PRESS RELEASES: Weekly mentions in the Community or City Desk sections, The Scene Magazine, in Local Briefs and Date Book sections in the Maui News. We also distribute press releases to over 60 press outlets statewide.
SOCIAL MEDIA: Facebook events are created with Invitations to our Online Audience. Facebook Group and Twitter posts occur weekly for 10 weeks straight.
We know that supporting Akakū as a sponsor can benefit your business or organization in more ways than shown here. Allow us to share more possibilities with you. Call or email us at 808-871-5554 or info@Akaku.org
---
HOW TO BECOME A UNDERWRITER:
Become a Sponsor of a TV show or a Special Event- Major underwriters get special TV mention, title, and top of the hour radio station IDs.
Underwrite Radio and get your good name and message in front of a devoted and loyal audience.
Gain a larger audience by getting your page link on our website.
Take advantage of top-notch underwriting and PSA production value.
RADIO & TV UNDERWRITING GUIDELINES
May include name, location, logo, telephone number and/or website of your business.
May include a value-neutral description of your business (no value imparting adjectives)
May include brand or trade names, historical information such as length of time in business
May not include qualitative statements or a "call to action" i.e. best in town/call/ come on down
May not mention discounts or pricing information i.e. free/ on sale now/ 10% off
ACCEPTABLE EXAMPLE: Maui Trail Horse Company, offering riding gear and open trails in Upcountry Maui since 1980. Open seven days a week. Maui Trail Horse Company 888-8888 or online at www.horseco.com
UNACCEPTABLE EXAMPLE: Maui Trail Horse Company, offering the best selection of trail riding gear at the lowest price on the island. Maui Trail Horse Company, come on down for all your trail riding needs. Maui Trail Horse Company, call 888-8888 today or visit online at www.horseco.com.
WANT TO BECOME A UNDERWRITER?
In case you have any questions concerning our sponsorship opportunities, or if you'd like to talk to someone about becoming Supporting member of a show or an underwriter, don't hesitate to call our Kahului office at (808) 871-5554.