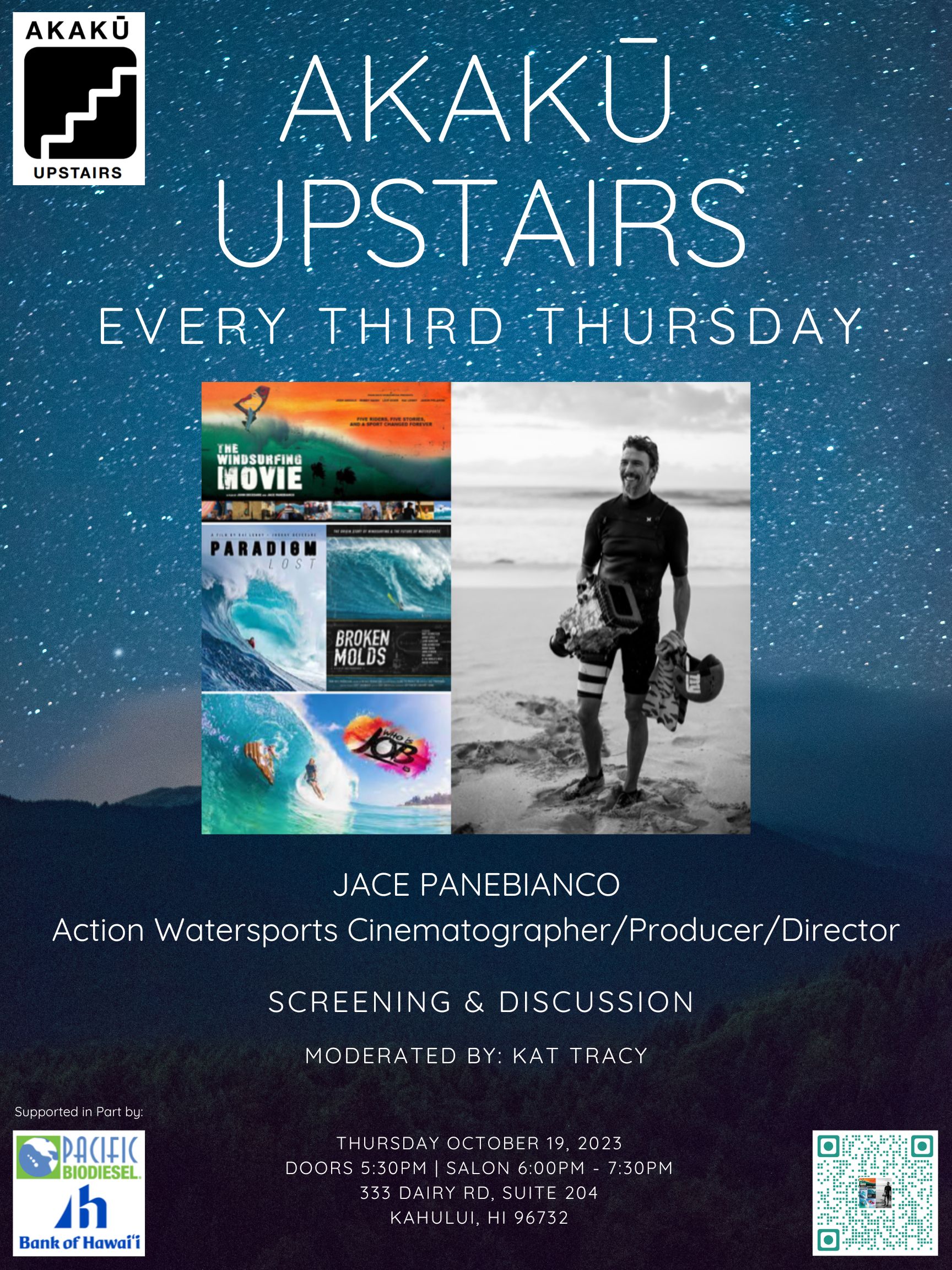 Our October 19, 2023 event features a talk story with Producer, Director & Water Cinematographer, Jace Panebianco. Jace transitioned from a professional windsurfer
to shooter with Poor Boyz Productions, helping produce extreme sports films and putting himself in some of the most critical positions in the ocean to get some of the most personal action shots.
Jace has been an industry professional for years now, based on Maui, but having worked worldwide on projects like Red Bullʻs Paradigm Lost & the series Who Is JOB, plus Applesʻ series Make or Break 
and most recently Directed the award winning documentary Broken Molds, about the history of his first love, windsurfing.
Akakū Upstairs is a public engagement event to "Elevate Community & Conversation".
Thursday, October 19, 2023. Doors open at 5:30, event is 6pm-7:30pm. 
Akakū Upstairs admission is free. Limited seating.