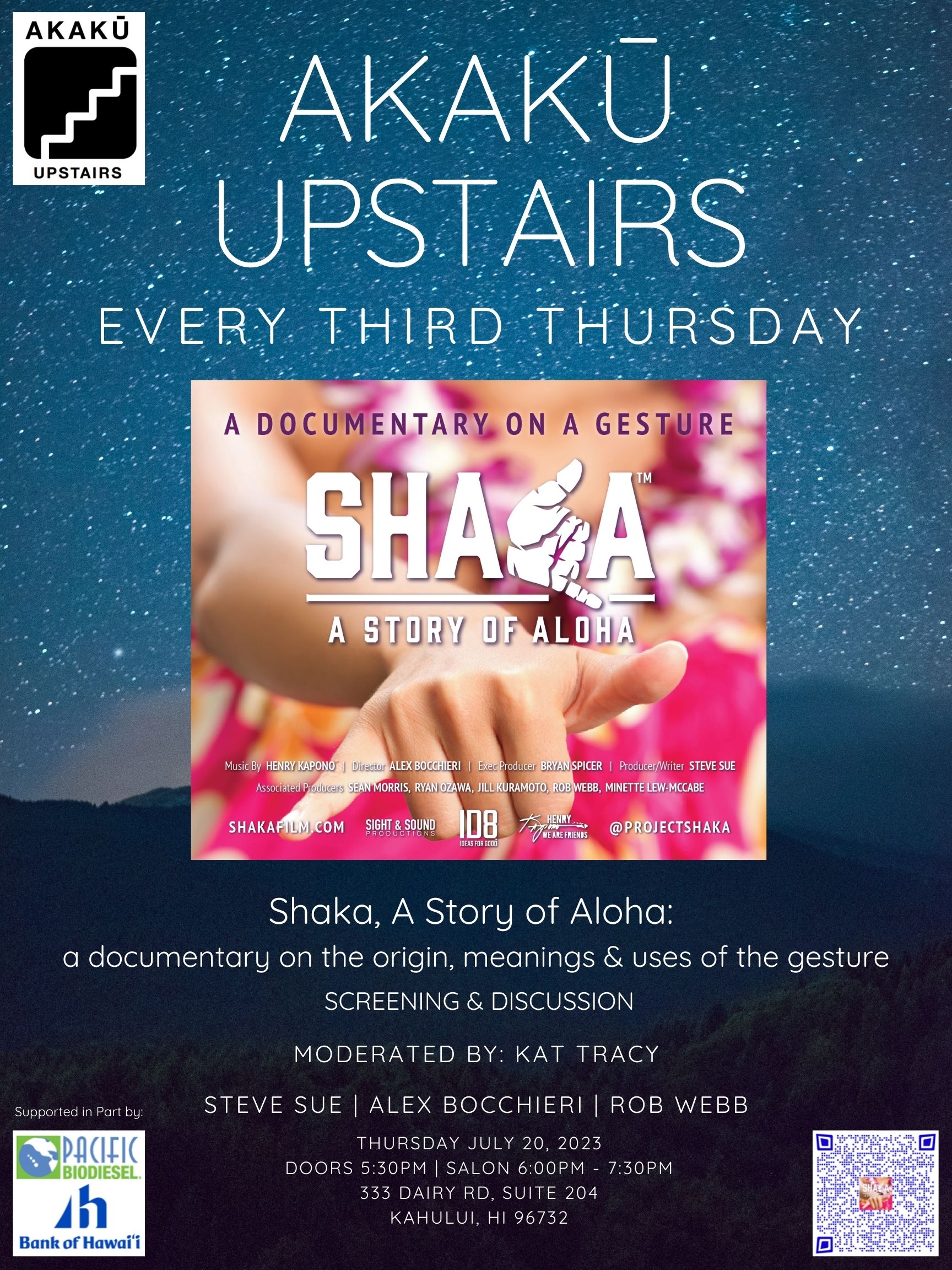 Our July 20th, 2023 event features a full screening of the movie ʻShaka: a Story of Alohaʻ, which explores the origin, meanings and uses of the iconic shaka gesture. The program will include Q&A with Steve Sue (Executive Producer/Writer), Alex Bocchieri (Director) and Rob Webb (Associate Producer).
Akakū Upstairs is a public engagement event to "Elevate Community & Conversation".
Thursday, July 20, 2023. Doors open at 5:30, event is 6pm-7:30pm. Due to the length of the movie, 70 minutes, the program may run to 8pm.
Akakū Upstairs admission is free. Limited seating.