Hannah Bernard, Executive Director and Co-Founder of Hawai'i Wildlife Fund (HWF), and her team will present the film, "Red Turtle Rising". The film was produced by Jay April and Lou Di Liberto for The Honu Project and was the winner of the 1999 Hawaii International Film Festival.
This amazing documentary weaves together the legend of the ancient Hawaiian turtle goddess Kauila with the real-life saga of one of the world's most endangered reptiles, the mysterious hawksbill turtle of Hawaii. See and hear stories in chant and hula that have not been told in centuries as biologists try to protect a being whose ancestors saw the rise and fall of the dinosaurs.
HWF is a non-profit organization dedicated to the conservation of Hawaii's native wildlife through research, education, and advocacy. HWF actively engages with the community in research, education and conservation projects.
Presentation:
Hannah and her team will present and discuss: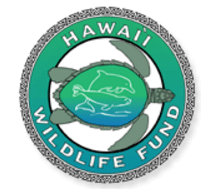 – Wildlife encounters with sea turtles and their current environment
– Nesting habitat and "turtle watch" opportunities
– The state of marine debris and
– Volunteering with HWF on various projects currently underway
Where:


333 Dairy Rd. Ste. 204 Kahului, HI 96732
When:


Thursday, July 20, 2017 from 6pm – 8pm